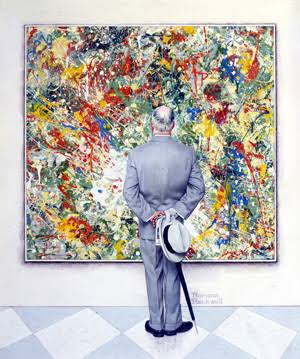 Ezinne 101: how to become a writer.
If you managed to open the link and you're seeing this, please hold on.
I mean, you mustn't be a writer to read this.
You must however, be passionate or purposeful.
This subject title stuck harder from my current read
(Quiet: the power of introverts in a world that won't stop talking), as it affirmed my thoughts on why being different is valid.
Following a personal thought chain in hopes that it be exemplified.
I'd be talking about my personality and life as a writer.
PERSONALITY
For the record, I was born an introvert; no street games, solo book dates indoors, music head, radio junkie, phone bitch and lots of alone time.
In my now accepted introverted state, I had stretched my mind back to the days, I was a superstar in my mum's room but a back stager in real life.
Maybe not as much, cause I was almost, always the Queen of one of the sport houses, having family members shower me with "Agbani" praises and yea! I had a boyfriend in primary school "Seun Ososami", who would always bring me exciting chocolate delights, anytime his parents were back from Chicago.
How can I forget him singing "My Love" by Westlife on our last day of Summer Class ?
A real man.
Ok! Let's come back to reality. All that personality got shaved off at the Barber's salon.
Yes personalities get shaved off, for I was 8 years, fresh out of primary school and on my way to military boarding school.
Now the real change began; I didn't know how to do my laundry, was still a bedwetter & pretty much naïve.
Slowly and slowly, with the bullying and constant societal shock, home girl found comfort in the shadows.
But does she really stay there? Now the main body of this piece begins…
If I could speak to 9-year-old me, I would say "it's ok to be different"
Being different means standing up to what doesn't feel right by you.
Staying true to yourself even if it means being solo.
Being different means always putting yourself first but not to putting others down.
Well a bunch of self transforming (negative & positive) things happened to me between age 8 – 12.
By age 13, I found my voice…
Life As A Writer
If there is anything I'm proud and thankful for, it is the gift of expression.
Expression might be loud, calm or visualized.
My first expression was at the dining table at midnight, a 13-year-old girl sulking after her father just seized her phone because she was doing "midnight call"
I'm sure you'd imagine a piece on how I hated my dad so much or why parents shouldn't exist.
Well no…
I wrote a beautiful piece titled "The Dangers Of Midnight Call" because my little mind could not grasp how sleepless I was at that age because of a phone or a call. ( figured out my sleeplessness didn't start today)
Well, that became the beginning of my silent expressions; In diaries, long note messages (my boyfriends really had it coming) etc)
And that continued up until University…
By 18, I owned poems, stories which someone eventually stole (I cried secretly), but the beautiful part of writing is, the mind and brain work hand in hand to do more.
And more I did, which ended in the hands of a friend Kachi Ume, who advised "You need to take it more seriously"
Thinking carefully about it, I don't know whether to thank her or the internet, because that became the start of what you see, almost perfectly structured; me – Ezinne Ogwumah
Now the main piece continues…
In less than a year, having embraced my writing ambitions, I face heavy fears, doubts and in all honesty, sometimes I begin to fidget about why I even "came out" with them.
I recently learnt that "Structuring kills fun" but now, I'd like to add "If you let it".
I'm worried I won't fit in, because the average writer is charismatic, well-behaved and a spitter of heavy words (big big grammar). Why?
I blow hot and cold, in the literal sense that I do not have a style or behavioral defines. Lord knows my pictures tell it all, because in every 5 pictures of me, I have 3 different looks.
I am not a rebel but I have my days… Days where I do not have the energy to "feel" comported and finally my biggest stress- Big Grammar.
For a blue book dragon (it means I have a reading addiction) like me, I have come in contact with these gargantuan words. To be honest, I don't even bother searching for them in a dictionary, for I clearly understand what they mean from the context they've been used in.
But what am I trying to say, I feel shy having "unique" words falling off my tongue.
Fear of attention….
Fear of not saying it right…
In short SOCIAL ANXIETY
I had a chat with a fellow writer and expressed my worry that I might be the "Cardi B" of the writing industry? Lmao. Wait I can explain.
But can you see I'm envisioning rejection, when I haven't even reactivated my "literary" social life?
It all boils down to the fear of being different and not "maybe" being accepted.
So for a "neither" Nerd "nor" Slay Queen, I'm going to say this, being different isn't extreme sport but it is definitely sport.
Being different is valid as long as you aren't being self-destructive or harmful to others.
Being different is doing the work regardless of how it is "generally" accepted. Remember as long as it's legal or true.
Being different means embracing who you are, because even if change needed ,the first step is always acceptance before change.
Note: I decided to tone down today's piece with a little story. I've felt it's a bit too serious & scholarly in here (I am not even that serious in real life).
I hope you enjoy it.
Also, I have seen my numbers increase. Thanks so much for reading and sharing.
Love & light!!!!