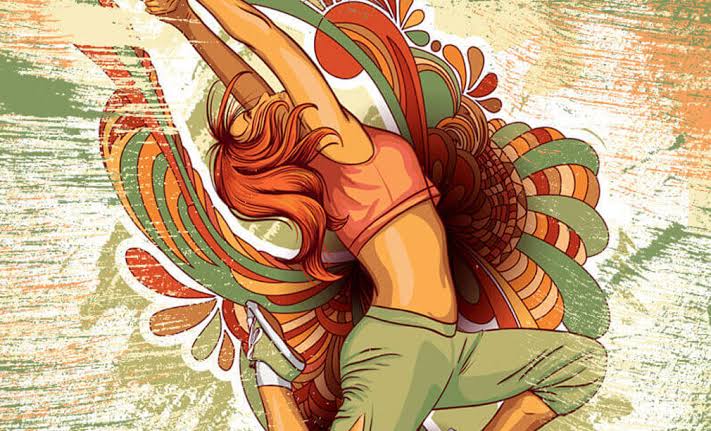 Hey there, it's Ezinne Ogwumah again.
The feel good minister; with the pink life filters, positivity and all that jigginess.
Today, I am going to walk you through the process of maintaining your peace of mind which is largely dependent on you being happy.
However, when it comes to the topic of happiness, it ranges from nothing, to everything.
Here's how
FROM NOTHING
"Judge Not"
See, I know how easy it is for us to preach, spot the flaws in someone else and give criticism.
And while all of that may be coming from a place of genuine concern and care, we easily slip into this mental phase where we begin to think we are better judges of character.
Speaking from experience, being judgmental actually steals your joy.
Look, nobody is perfect. You can make efforts to look physically perfect but in other aspects, I'm going to say "good luck with that"
Be graceful, stay graceful and give grace.
We are all a work in progress. (You Included)
TO EVERYTHING
"Forgive"
This is one of the hardest but will add the "ier" to your happy.
Forgive everything and everyone.
I still struggle with this particularly.
I can't begin to count/tell you the number of times I have had to fight back and talk myself out of flashback and thoughts, of the wrongs that have been done to me.
A funny trick I do however, is remind myself that I am not so innocent as I must have also done some evil things (oh! I really have been nasty or still nasty? Right? hmmm gets briefly lost in thoughts)
Well, hey, let go. let go. let it all go. let it really go. let it be. set it free. LET IT GO!
Your mind is at rest when you're at peace and peace only comes when all negative (stormy) thoughts are still.
"And Love"
This isn't me being motivational, inspirational or delusional.
See, Love is the answer to everything.
Love is the one true religion.
Give Love, Hold on to Love and Be Love.
If you agree, this world is nasty AF.
I don't know why this seems like a broken record when I keep saying "the world is wicked."
Maybe it's a reality check in adulthood, I don't know but hey! Some people just leave you in great regret when it comes to the issue of love; agape or not.
Still, like apostle Paul insinuated "do not conform to the standards of the world" like don't let the world break you sweetheart.
You might bend "for a while", like those instances where you find yourself really promising to be more wicked than the principalities of the underworld.
Still, you gotta keep showing up and giving love.
And that brings me to the next aspect of holding on to Love.
First things first, God is love.
In flight or fight situations, we subconsciously exclaim "oh my God!" "Dear Lord" "God help me!"
Feel me on this one?
Lastly, be Love and what is that?
Love is Kind, Patient, Not Jealous, Not Conceited, Not Proud, Not Ill Mannered, Not Selfish, Not Irritable, does not keep record of wrongs, Happy with The Truth, never gives up; Faith, Hope, and Patience.
It is eternal.
For better context, check out 1 Corinthians 13:4-8
LOVE AND LIGHT!