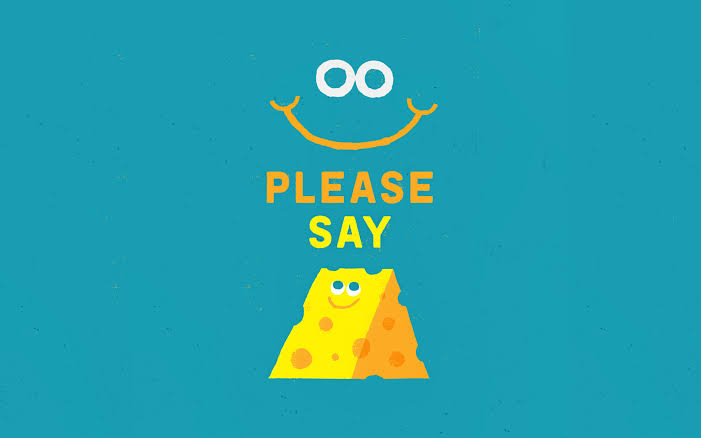 Before I start talking about happiness, I'd love to say I love crackers and cheese. 
Bread and cheese!
Pasta in cheese!!
Extra cheese on my vegan pizza!!!
Cheese!! Cheese!! Cheese!!
But on serious note, cheese isn't free but happiness is.
Happiness to me is, dedicating 3 hours daily to school books, 1 hour to self-development books, 6 hours to sleep and the rest of my 15 hours to whatever I give the actual fuck about.
Sometimes, it is tweeting random thoughts.
Other times, it is cleaning my room, taking a shower and oiling my body, all before 10am.
Or
Taking a stroll down the street with my headphones on, listening to the latest jazz playlist Seun sent to me.
Or
Waking up every morning to read my devotion, share the verse of the day & also my daily lessons on IG.
Or
Munching on my street food combo of Rice, Spaghetti, Beans and Plantain.
Or
Solo podcasting at 3am even though I know no one really listens to what I have to say. Well, I'm healing by continually speaking.
Or
Getting on my various group chats and mischievously riling up people and dropping hot topics for discussions.
Or
Praying uncountably and sometimes wondering if God is tired of me, or if I'm mad upstairs but still feeling peaceful after praying.
Or
Reconnecting with family; gisting my dad on some parts of my life he missed out, advising my brother on his girls and work issues, chatting with my "not so secretive anymore" sister on matters of the heart, making an effort to talk to my mum like "hey! How are you doing? Are you happy?" & yes! My cousin of life, who is many miles away but still so dear.
Or
Finishing up that article from my remote job and waiting on my paycheck; humming a song & writing a list of toiletries I need to buy.
Or
Drawing sketches for school wears and going fabric shopping for them.
Or
Giving advice to a friend or two, on life matters. Most importantly, feeling grateful that they find my opinion worthy.
Or
Cupping my lower abdomen for 30 minutes and just breathing in and out. A true evidence that I'm alive
Or
Looking through self-written poems, of days when I was in love, and thankful that I could feel even though I got hurt
Or
Thinking of my dreams and aspirations, getting mini panic attacks from those thoughts (yea! I'm psycho like that) and consoling myself with "if my dreams don't scare me, then they're not big enough"
Or
Hanging out with The Girls Coven on IG, experiencing life through new activities and meeting people outside my space.
Or
Getting schooled by an aboki about the difference between Fulanis and Hausa, while I indulge him with a can of malt, at a supermarket we both came to buy something.
Or
Muting everyone and any account online which threatens my peace of mind or my belief system.
Or
Permanently putting my phone on silent, because  if it's important they will leave a message because I am my boss & I answer to no one. Lol!
Or
Treating myself to a sinful combo of yogurt, fruits, honey & thinking to myself "this is good for my coochie"
You see…
Happiness is me, laughing like a mad person, actually writing this at the same time
Happiness to me is also, lying on a yellow-red mat, as opposed to the bed (at 2:12am), thinking & writing about the many effortless ways I've gotten happiness.
What is happiness to you?
Not every time self-reflective or scholarly pieces, sometimes an "unwinding" piece.
Love and light!!!!