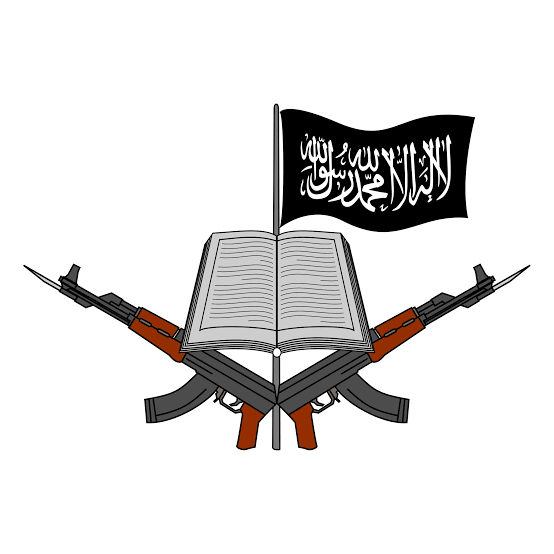 For every good and bad conviction, there is an intention, which is the outset of this piece.
How much do you know about the incentive of the Boko Haram?
Majority see them as a tool of the government for societal upset. 
Minority understands their fight against Haram.
Haram according to the Islāmic laws, means forbidden; a set of rules that should be followed.
Thinking more about it, I get evocative about the days of Moses – not like I was living then, but simply the rigidity of those days.
Still struggling with the conception of how to read the Quaran, through my research, I'd like to quote a verse:
"They ask ye about wine and gambling. Say, "In them is great sin and (yet, some) benefit for people. But their sin is greater than their benefit…" Quaran 2:219
Plainly speaking, this was a perspicacious and mind satisfying piece to write. 
Why?  In contrast with the threshold of religion worldwide, it sounds like a common battle but just for the lack of understanding, people are perishing.
Going forward, there are two types of haram:
الحرام لذاته (al-ḥarām li-ḏātihi 
Adultery, murder, theft
الحرام لغيره (al-ḥarām li-ġayrihi)       
Money earned through cheating, stealing, corruption, murder and Interest or any means that involves harm to another human being.
Like I always say, I am open to correction and further enlightenment.
Probing more into the concept of Haram and what it stands for, I found more:
a deal or sale during Friday's prayer salat 

al-jumu'ah

. 
• Disrespecting your parents
• Prayer in a house taken illegally.
• Cursing
• Fornication
• 

Riba

 (Usury, Interest)
• Non Halal Food (Pork, Alcohol, eating during fasting period)
• Not observing 

Salah


• Inter religion marriages
• Deprivation of inheritance (to children, to wife, to relatives)
• implementing a divorce during a woman's menstrual period 

is prohibited

 because sex during her period 

is prohibited

.
And then for women:
• clothing that fails to cover the body properly and clothes that are transparent.
• excess beautifying that involves the altering of one's physical appearance
• Physical alterations like tattoos and shortening of teeth
By intently reading through this list, you begin to understand the common battles Religions all have: God's word!
Sometimes, I really think back at what might have happened at the Tower of Babylon, because the ignorance we are experiencing now is great.
Nobody wants to listen but everyone wants to be heard, so, we all perish due to lack of understanding.
There is not a single religion or belief that approves the listed above, maybe with exceptions like the inter-religion marriage and the physical Haram itemized for women.
Why do I say so? Because we are all one, thus no differences; even on a common ground which is God, the greatest creator. 
But the fight to substantiate which devotee is the best or the way, has become the cause of religion. 
Incorporated with the need to gratify one's interest hence, the unclear teachings being put into the heads of many.
From the scripture, as it is, and as it should be, we are first subjected to a natural diet (not the new world order "vegan"), I'm talking about Fruits, Grains, Vegetables, Milk, Honey & Water.
Animals can be eaten, but only after a sacrifice to God or if it has been slain in his name. This is conventionally excused in an event where there is scarcity e.g Famine, war etc
Another point is, we are all strongly advised to feed our mind right; which candidly originates from the activities we do and the people we surround ourselves with. 
This is a valid Haram, I mean, can you afford to be your own enemy? The mind is powerful.
Adultery, fornication is predominantly frowned upon, yet a societal norm. 
Well, here's the truth, products (kids) from such relations lead to confusion of lineage, blatant impurity, disconnection among families, and unstable relationships.
This hands down, is also the center of all bodily battles, an actual silent killer and one I still even struggle with. 
But what is the truth? It's a disruption. Be honest and see its effect on the society.
In view to sex during a woman's period, not that I am one to cast a stone but clinically it isn't healthy. Asides the religious and spiritual values, you can read up on this or ask your doctor.
For judgement on superficial mien, without a prophet saying this or not, true beauty is that which is within. 
In my words, "physical beauty can be altered and easily controlled but show me someone who is truly beautiful from the inside"
In the real world, the most covered and behaved are more often the mucky. I think of people like this as snails; and when broken, disgusting. 
This is in collation to the many, we call or address as "wordly" with the tattoos, "revealing clothes" and what not.
Finally, with the religious communities; the extreme rules of education, innovation etc.
Here are my  final thoughts;
Spiritual religious education should rank higher than modern education, hence, solving the incalculable confusion we are facing as humans, on what is right or wrong.
But here's the thing, should we be educated? Yes
Should we work? Yes
Should we get married? If you're up to it, yes!
What is our general purpose in Life? To serve God.
Can we go back to the ways of the old? No
Can we apply innovation in our approach to finding God? Yes!
And the word of God and his stance can only be given, accepted and received with love. 
The element of defense, violence and anger is what causes the fissure in appreciating our united cause.
Maybe if the world went silent for a bit, no more opinions at once and just one genuine voice speaking the truth, so that the world might be awaken.
Maybe. Just maybe, the world would be a better place.
Love and light!