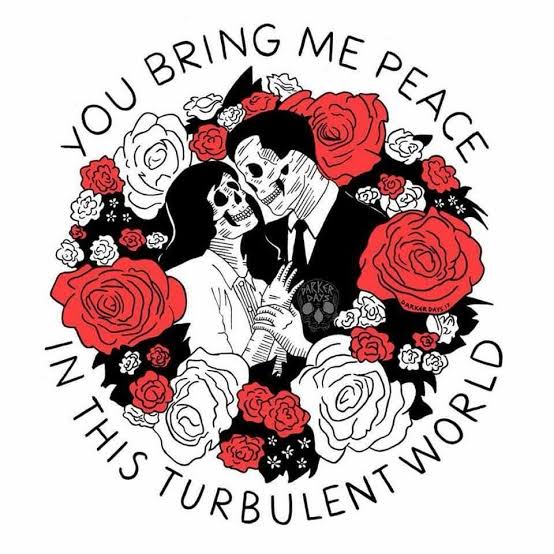 I decided to switch things up this week cause a friend of mine threw shade at my content.
Talking about "you're always so inspirational and therapeutic as if you're talking to a patient"
hmmm… see me see wahala o!
Anyway, let me indulge you with something different.
Number One, if you don't know, darling! We're in the end times and I kinda fear we might be getting closer to the times of tribulations does the sign of cross
On another hand, I'm kinda bugged out at that idea because do you really mean I won't get to explore and live life fully on this earth like I plan to, someday? Tragic something.
Number Two, if you're in a healthy relationship, well-damn! I'm happy to let you know you're part of the 1% of the lucky ass 1% on this planet because the dating scene right now is the absolute ghetto. Vomits
So, where do I start from? Holds my head.
Is your boo, your boo?
Are you, your boo's boo?
Are you number 1 privately but not publicly?
Are you chasing imaginary side chic's while your man messing around with some other dude?
Is your girlfriend's bestie her real man or woman?
Is your beauty so mesmerizing that he forgot to let you know he's married?
Is she loving you out of pity?
How did you miss her/his moves that you didn't see that engagement coming?
LMAO. These are the fucking questions and more.
For the sake of having a healthy mind and tightly securing this peace of mind I have, I do not hesitate to quote this bible passage
Matthew 19: 11-12
Verse 11 to be specific
But Jesus said, "Not everyone is mature enough to live a married life. It requires a certain aptitude and grace. Marriage isn't for everyone."
So, daddy (yeah, my father is one of my biggest fan on this blog), I know you'll tell mummy what I wrote.
Please o, I mean, I'll love that companionship and the opportunity to tension people with thirst trap of me and the hubby and do the most and literally reset his mind, body and soul but OMO! It's a 50-50… quite dicey that IF and WHEN, he sure as hell deserves the most emotional rendition of Beyonce's Ave Maria (An actual heaven on earth type of situation)
ok ok… going out of my head. Back to the subject matter.
So, yeah! The streets are actually rugged, as in, raggedy!
And if you dey streets pardon my pidgin And you commot for streets with no wound. As in, somehow your story materialized like one of those Walt Disney type of story… Okurrrrt!!!
In the meantime though, if nobody hasn't told you yet, peace of mind is the new luxury, so while you're in need of romantic love IN THESE PRESENT TIMES, you probably need to sit with yourself and define what loving you means and importantly, how your mind is at peace at every process of it.
To end this, one sgusheiieowjyshsb took me out on a date, and he asked for my phones.
I on the other hand was thinking he wanted to check my pictures.
Hmmmm, Omo, he told me the way to "size" a girl up is by her phone, hair and bag.
Hair and bag is very understandable but phone?
The word I tried so hard to omit is BASTARD!
YES, BASTARD.
Still, Love and Light. Muah!