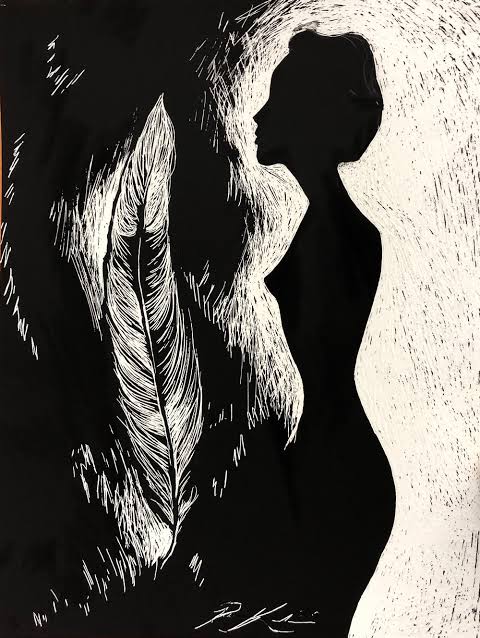 "There is joy in my soul"
I believe I'll be doing myself a great disservice if I don't capture my raw emotions in words right now.
It's 6:13 A.m and I haven't slept due to a "baby insomnia" I'm battling.
Today, this very moment, I feel so much peace within me. Let me just add, thanks to a spirit lifting conversation I had with an old connection.
"God is Good" with my full chest.
Writing this, to me, is enough testimony because I am struggling to create because of a mild anxiety disorder I am battling with.
If like me, you're familiar with the feeling, then you'll understand the question of "when does this ever end?"
As for me, it will end in praise. hahaha! No Jokes sha
So, after that call, decided to do my daily devotional routine and a line hit me so deep that I paused
"Vulnerability with human may lead to captivity but Vulnerability with God leads to Victory"
Another line that also struck was "Vulnerability doesn't come easy, but when it comes, it brings life because it is freeing as we reveal our fears. So, while they lose their powers, and we let go of our perfectionism, the more honest and genuine our life moments and memories we create"
Just wow!
Naturally, we all are vulnerable and in the hands of people, we get both sides of the coin.
When I intentionally mask my fears, insecurities, shortcomings, struggles and confusion, I however, find myself bound by life's shackles.
To be honest, writing this was mostly triggered by the conversation I had earlier as I found myself walking down memory lanes of some things and actions that I am not so proud of.
As of today, my intention of being right-eous, backed with the consciousness of Christ, has made it a tad bit difficult for me to truly let go of the past. See, I know that the old things have past and everything has become new.
However, the word freedom means many things and for me, true freedom is letting go of everything that has been done and done.
It is in seeking that freedom that I am laying it all down here in hopes that I come back some day and read this again and smile saying "How time flies, thank you, Lord"
Well, before I end this, I am reaffirming a strong realization that, the most freeing way to live and enjoy life is to be one's true and authentic self.
While this is one of the most popular and vague life advice ever, please, whatever you do, you've got to stay real, true, honest and discerning.
Instead of lies, don't speak.
Leave conformity and follow the road less traveled because life is really all about adding spice, giving love and shining bright.
I hope you remember at least, the ending of this.
Love and Light.