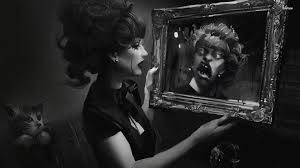 Have you ever made the statement; I need to find myself? Then you must certainly understand my struggle. Life in itself is a bed of roses with many thorns, but how you lay your bed, determines how easy or hard it's going to be for you in life.
In life, a lot of us are unidentified; in the sense, that we do not know who we really are and what we really want out of life. Kristin Hannah will say, "Finding your passion isn't just about careers and money. It's about finding your authentic self- the one you've buried beneath other people's needs".
My quest at finding myself began at the early age of 19; the wages of starting life early. Before then, I had moved from the phase of wanting to be a surgeon, to being a lawyer and then finally being a writer. Through all this, I had experienced all forms of doubts and anxiety. And of course, it wasn't easy finding peace and stability.
So I started the search of finding myself, and one too many times, I either ended up in confusion or something worse than that. Luckily for me, I found God. Now on finding God, I am not just talking about the spirituality aspect, although that is included, but more on the clarity that comes from seeking God.
In my opinion, religious fanatics do the worst discouragements when it comes to winning souls. Being in the presence of God isn't about fear, eye service, restrictions and judgment. It's basically about love, freedom and originality.
There are no human in-between; you are either for God or for mammon. I can argue about this even with the atheists anytime, any day. Understanding our maker isn't so difficult. Understanding him means embracing and acknowledge the fact that he exists. Opening ourselves and our minds, and finally appreciating the power which is within us.
I don't attend the Christ Embassy, but Pastor Chris Oyakilome does enough justice to the power of our minds, understanding God and also finding ourselves. The moment you get in touch with the universe, connecting to your creator and aware of yourself, you can finally see the real reflection of which you really are and what God has sent you to earth to achieve.
For added value, bear in mind, that as humans, we are all gods; so we have the power to achieve anything and be anything we want to be. I hope I made some sense with this piece.
Love and light.
More love so the light can shine brighter.