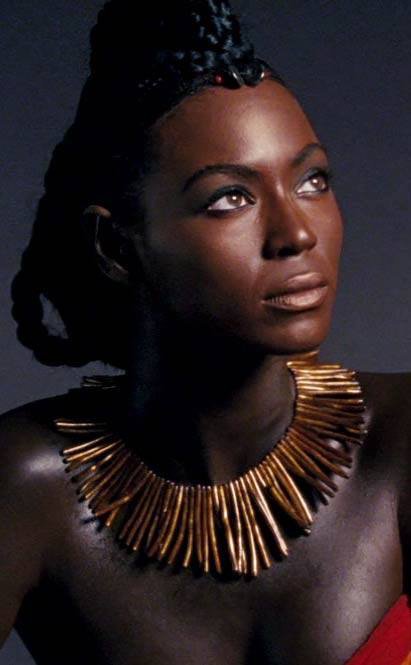 I'm so happy to be back after so many months, mostly because of procrastination but also because of life challenges.
Before I stop digressing, I want to talk about the homecoming video. Beyonce is one hell of diva but a very high symbol of a feminist.
Whenever I'm faced with the question of "
are you a feminist
?" I always take a mental pause before I answer. This is simply because, in and for every cause, there are inevitably extremists. For me, a feminist is a person who believes in the equality of the basic human rights for the female gender. So therefore, feminism is the equality of the basic human rights for the female gender. In plain illustrations:
In a work place, for every effort, reward should be given regardless of gender. There have been instances whereby promotion or rewards are been withheld because of gender. There have been instances where sexual harassment comes in the mix, under the theory of "beauty and sex in exchange for gain)
Feminism preaches against the disrespect of a woman but as so should be applied to, as it's simply a human right to treat everyone courteously.
Feminism preaches against the emotional manipulation of the opposite sex that we should settle with a man because he feels entitled or in a better place or have a troop of women after them. (Or do we not have people hitting on us too? Where is your confidence?) Same applies to us (women), we shouldn't resort to emotional manipulation.
On behavioral conduct, feminism isn't bitterness, grudge keeping, sarcasm, rude and most importantly manipulative.
Sadly, there have also been instances in which marriage has been infused with feminism. We all forget that marriage (legally and before the lord), is a sacred union, Like 1st Corinthians 11:3 says, " I want you to understand that the head of every man is Christ, the head of a wife is her husband, and the head of Christ is God" Firstly, I'm of the opinion that the best way to understand the bible, is by reading it as an application to living life. More like a life manual. And for me, the Old Testament serves as lessons and the New Testament for application.
I've got to also add, that homecoming video was most certainly the mirror to the woman called Beyonce. Being one of the finest symbols of feminism, you cannot help but notice the discipline, confidence, passion and the submission all in the mix.
The fine line between family life and career life, like a very old friend will advise, "marriage isn't about love. It is about trust and tolerance. This has its limit also".
Dropping my pen because its night time…
Love and light.