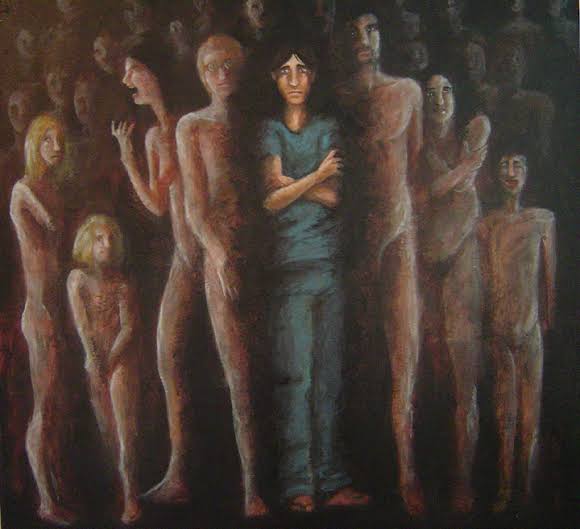 Sometime last week,my dad said to me "I don't understand your ways this girl."
My ex once told me also "you're like an enigma, just like onions, every layer of you bring tears in my eyes"
Buhahaha… I'm not trying to bullshit anybody but hey! Leave all that, I'm a LIVING PARADOX.
But before I start to justify my ways,under the umbrella of being Gemini or some horoscope shenanigans.
First things first, having a multi-persona is medically termed as mental disorder, which in my opinion is a fair judgement, given that these characteristics are born out of the need to cope or manage a trauma.
Talking about trauma, I also have a podcast and today's topic coincidentally is Trauma. To listen, click https://anchor.fm/selfapology/episodes/Trauma-e7siu9
Still in gratitude for therapy, which I haven't gone for in over a month *yo! Therapy is expensive*, I have been able to highlight the gestation periods of these versions of me, how and why these personalities came about.
Also, before I go ahead, I would like to add that this isn't a psychological or formal approach to the subject, but rather a laid back overview of multi-personalities.
NAOMI
Right from the age of 4, I have always hated my baptismal name "Virginia" because, I was teased with a mock version Vegetable & then in high school/college, Vagina.
Under the mental vision of Naomi, I'm everything Virginia could never be. More like a super self power to rewrite the scripts of my life.
More confident
More sensual
More daring
More supported
More achieving
More in control
Actually an introvert, private – personal person but with little or no restraint about socializing or public interactions.
MADAME VENZ
Is it a love to wander or a lust to wander?
Mentally, physically, creatively and spiritually.
Ambitious at my best.
I actually have a company in her name for the wonders we are about to create, sometimes I almost have a panic attack thinking about it.
To be honest, I wish I could channel more into this personality, because she also shines through some of the creative processes of my writing.
In this form, I imagine and play out a sort of dèbutante behavior; class, etiquettes, royalty, charisma & unmistakable self-awareness.
Ok I actually do love Madame Venz
SHEMA THE GREAT
There is really nothing great about Shema, in the sense that this is a personality I really want to do away with.
I believe this is where all my insecurities and confusions are hidden.
To seek validation in the sight of both man & woman.
To live not just because, but to affirm a part of the name "The Great"
Like I've been told, maybe I shouldn't fight it, but then, I repeat (if it by all means requires bruising her ego so she can go) there is really nothing great about Shema.
There are very few people who do not have alter egos aka multiple personalities, and not to say, that makes them better living entities or what not, it simply shows that the battle to stay sane and win life battles is very arduous.
Please Note:
The Ake Writers Festival starts tomorrow and in honor of this piece, I will be unleashing 100%, one or two of these personalities to come and play.
If you are going to attend, dependent on whoever you meet, let me know your observation.
It's just a social experiment, fear not!
Love & Light.