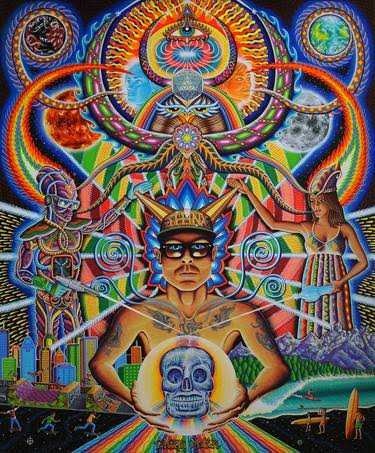 Everyone hates lies but tells a lie.
The thing about the truth is its bitter and hard to handle but sets you free.
I believe that the hindrance to the concept of truth is fear and judgment.
Fear of punishment, fear of rejection and above all, fear of judgment.
As kids, it is the fear that limits a child from speaking the truth. Why?
The dosage and nature of punishment.
The uncontrolled human desire to reject what and that which isn't aligned with what we believe in.
And yes, judgment, we all believe we are better than each other, especially when it seems as though the other individual is answerable to us.
This is why this popular question is valid?
Can you handle the truth?
Speaking and hearing the truth embody great responsibilities.
To speak the truth is to take active responsibility of the consequences, rewards or punishment of our actions or the content of what we have spoken.
It is also accepting the possibility of being secluded, at least for a reasonable amount of time. Understanding the human emotions and sometimes the need to recoil into oneself.
Speaking the truth somewhat takes the form of confidence. I.e sticking up for yourself and what you believe.
Now the most governing factor: hearing or receiving the truth.
Gosh! It's so hard.
I jokingly compare it to drinking African bitters.
I mean "you fit drink alomo dey smile?"
How we receive it determines the consistency of the truth being spoken.
If I were to play Jesus, I would say, should me a single person that has never told a lie.
Fuck that shit you guys call a white lie.
A lie is a lie. So, please raise your hand if you are not guilty.
Which brings me to the thought of "thou shall not judge another" because we are not in the capacity to say what is right and wrong when we are guilty of these shortcomings.
But hey! Back to the truth.
It works both ways, satisfying both parties.
The giver, a relief and the receiver, awareness.
Small note: Just stumbled on this tweet and I had to share. So, if after reading this, you decide to go on spreading false information and keeping yourself bound by the ropes of lies. Do a good job.
Lie smart. Lie intelligently. Lie outstandingly.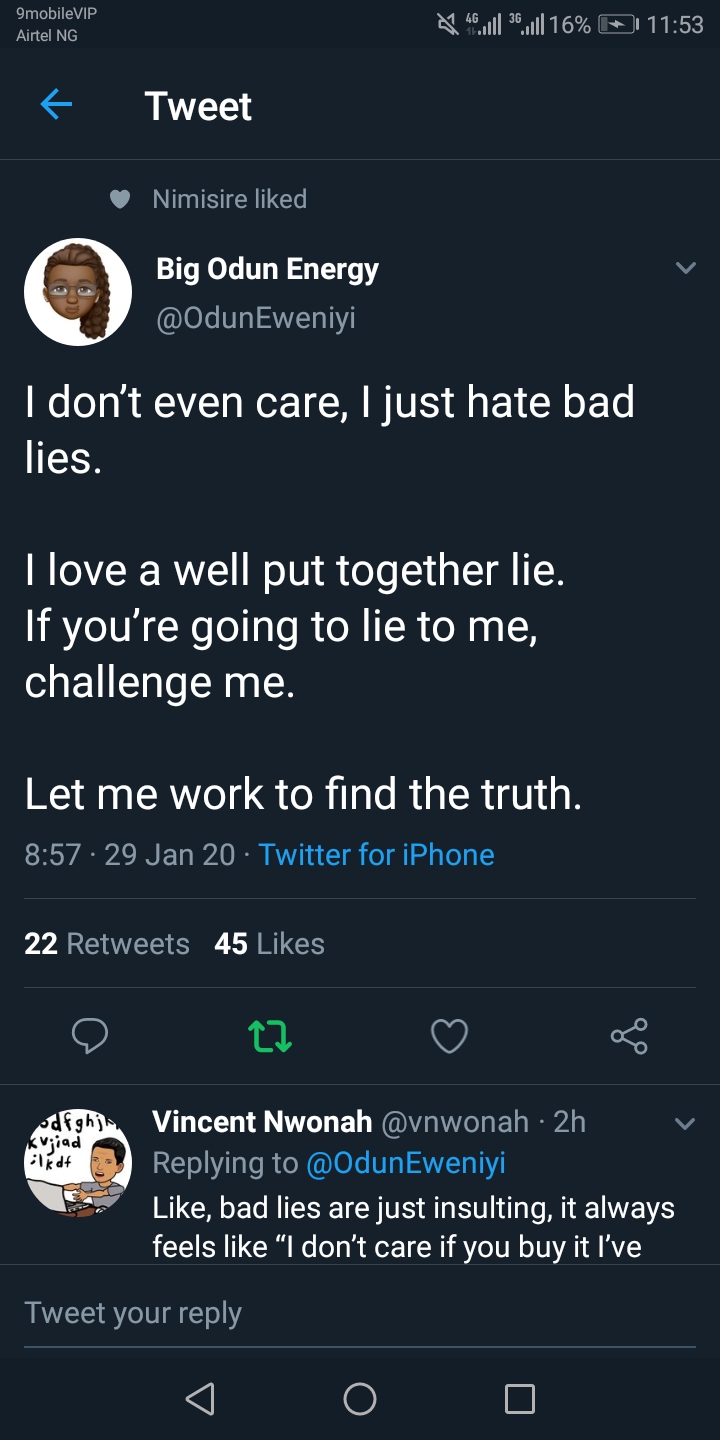 Love and light!